How to make a Docker Proxy with Sonatype Nexus
Configuring a docker Proxy server with Sonatype Nexus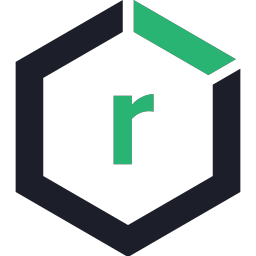 First of all I created a repository with the "proxy" type.
For Quay.io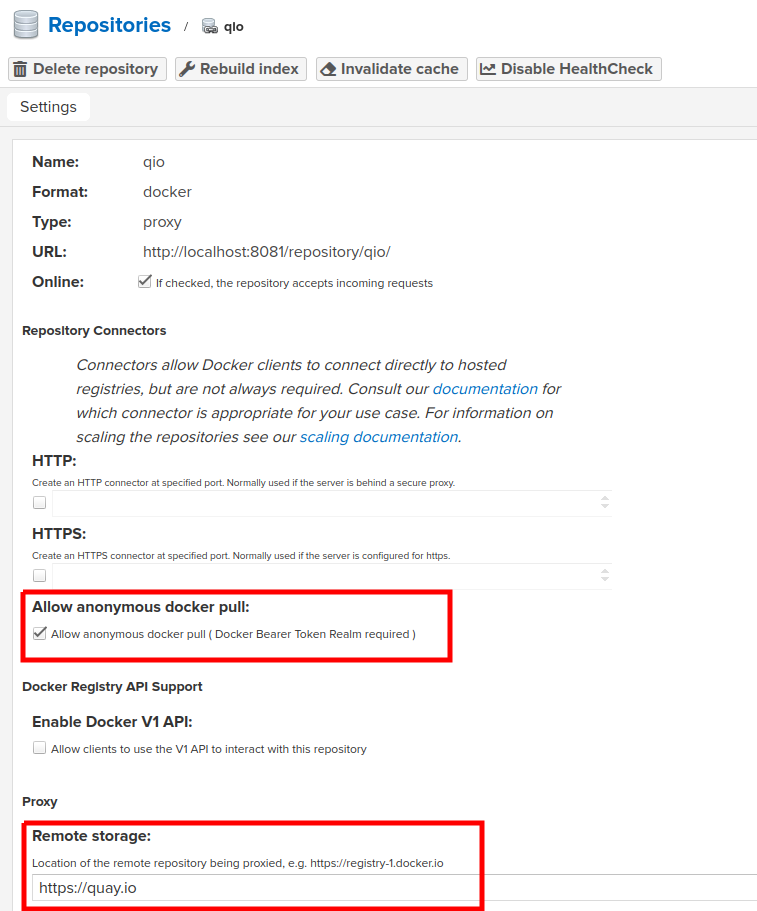 For Docker Hub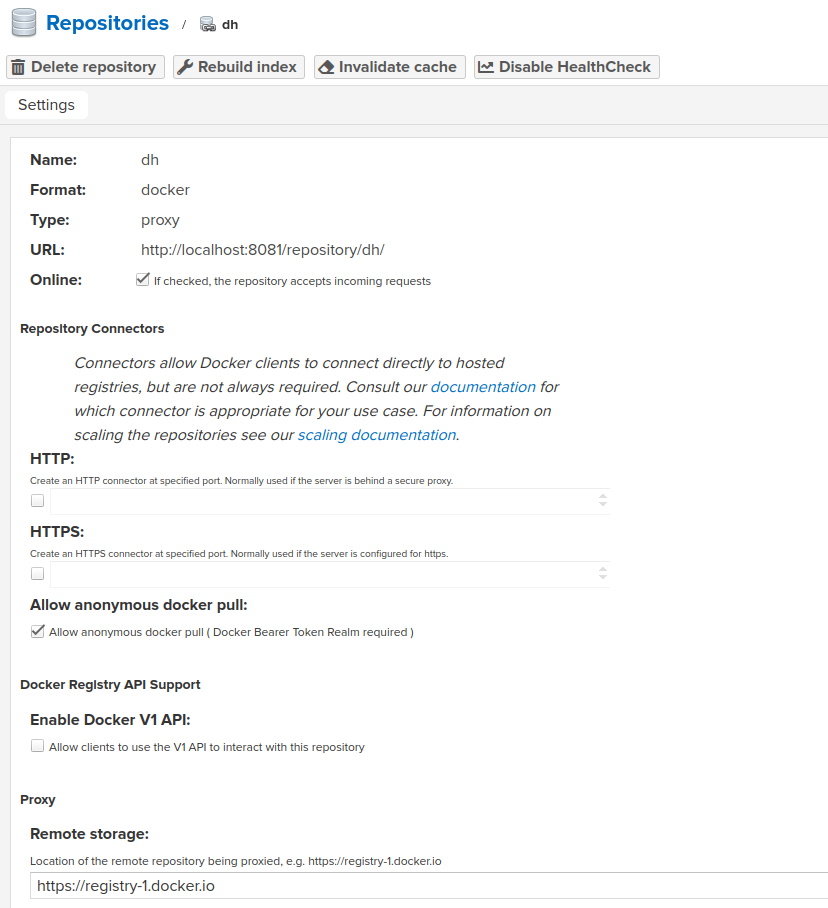 For JFrog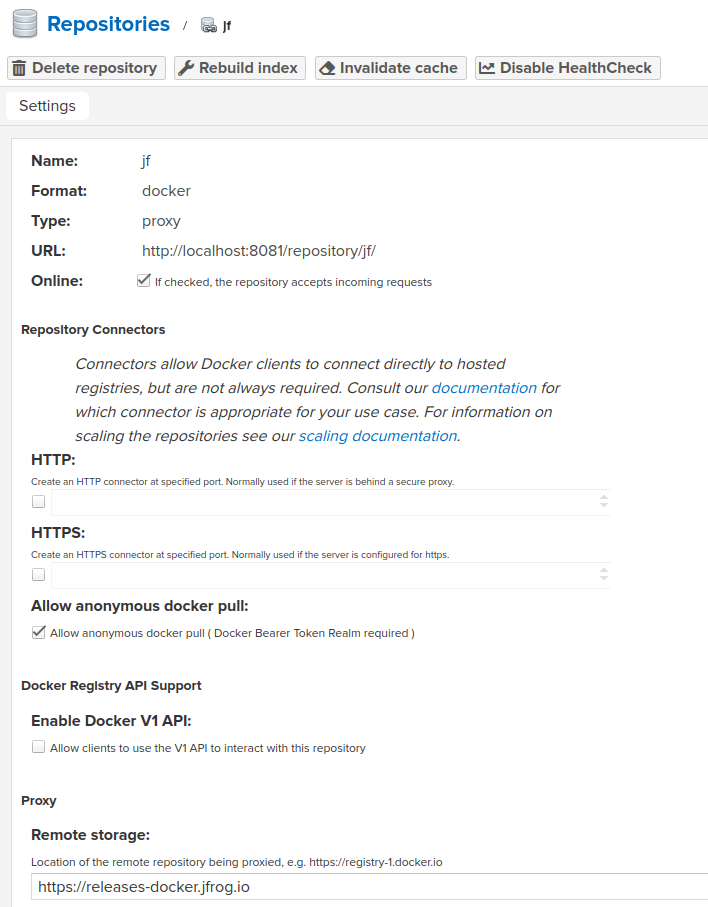 After that I created a repository with the "group" type and port 5000.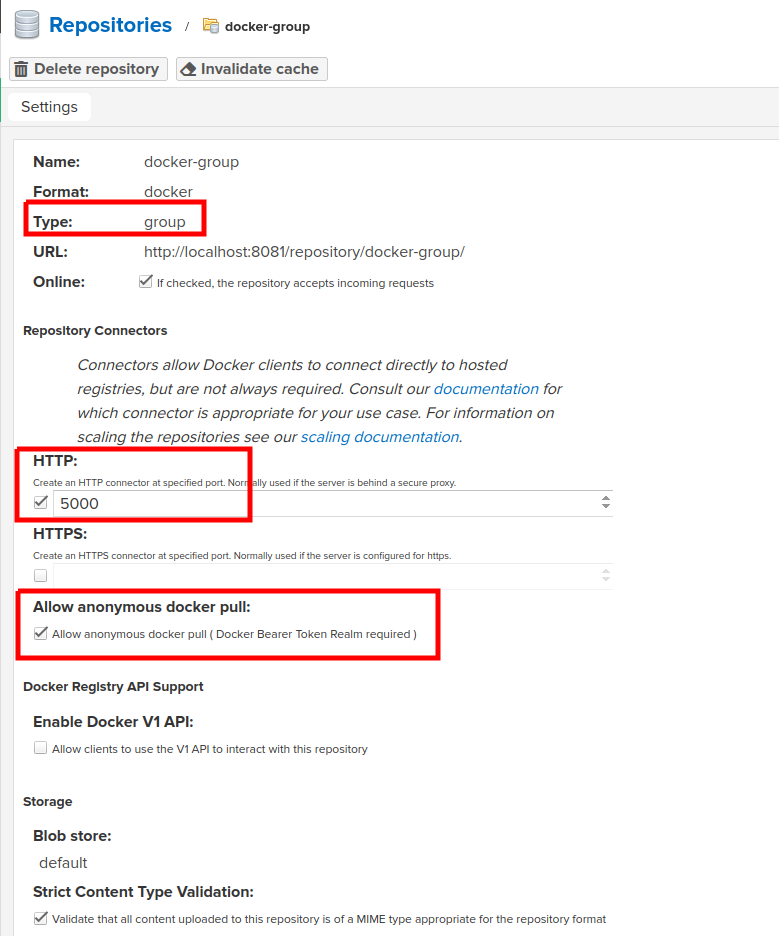 And added the repositories to the group.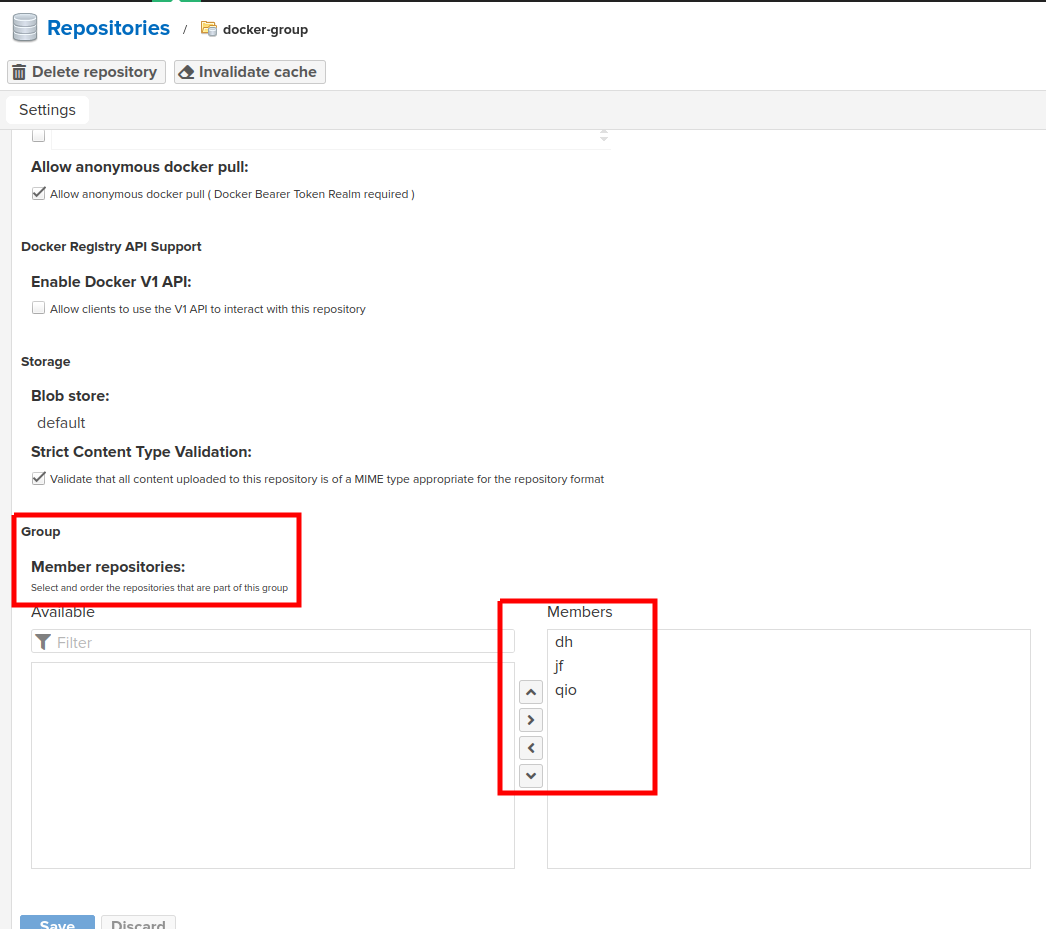 The list of all repositories looks something like this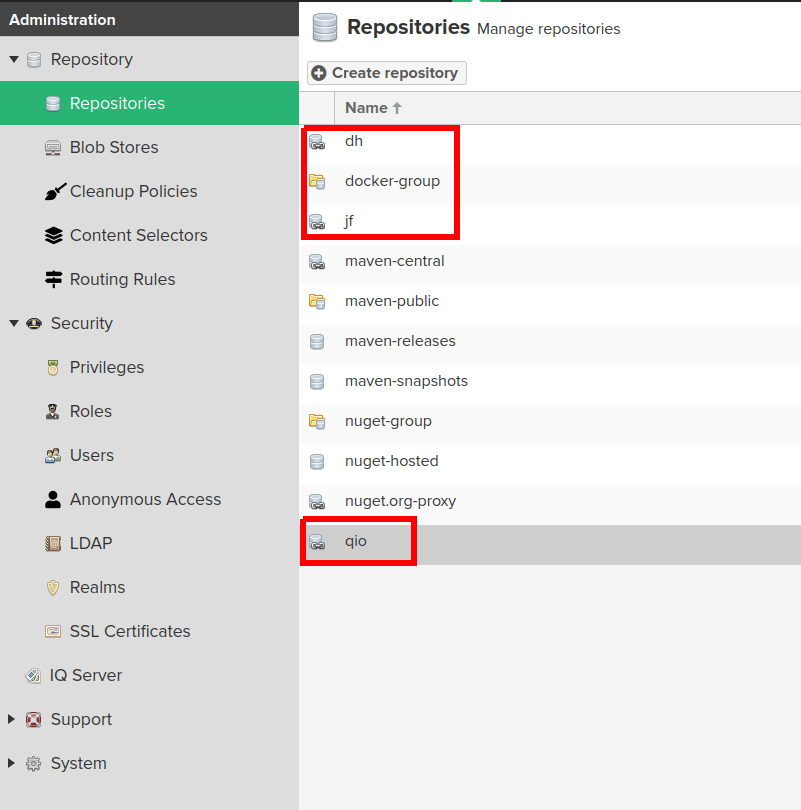 After that, I set up realm to anonymous "docker pull".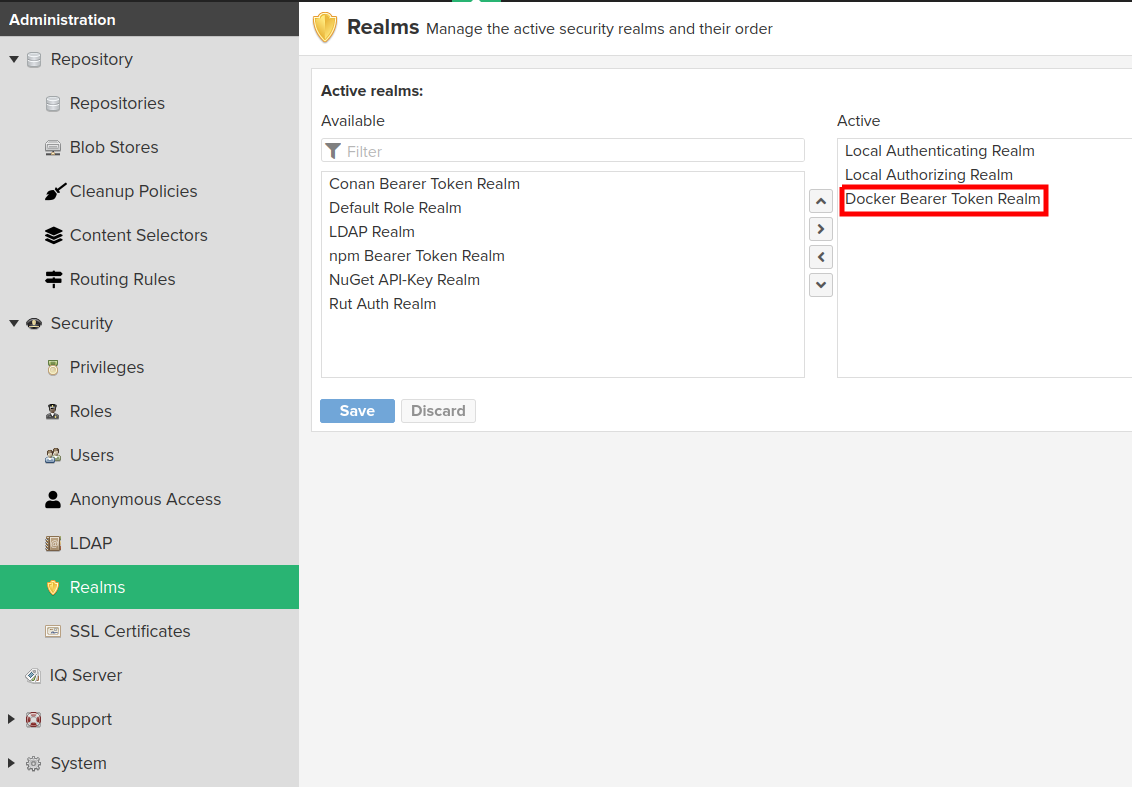 And "Anonymous Access"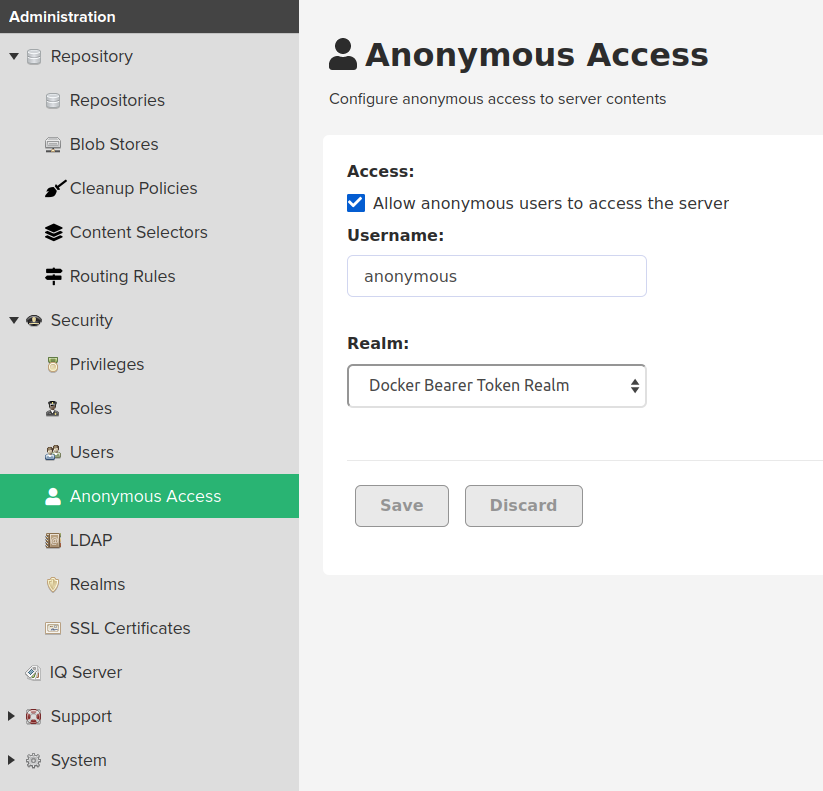 Need to add domains as secure. If no certificates are planned.
I will explain a little later why a domain without a port
It is possible not to specify a unsecure domain, but I will have to put the root self-signed certificate everywhere.
I have to restart the daemon after setting sudo systemctl restart docker.
After that I pulled the images:
nginx - from Docker Hub
coreos/flannel - from RedHad registry
jfrog/artifactory-jcr - from JFrog registry
So far, so good, but the port is upsetting me. I configured the nginx proxy to get rid of the port
It is always darkest before the dawn.
Links